Two Ways to Create a Blog
Your actions should be meticulously planned before making a blog! To earn money on online blog, you should read carefully all the information that could be useful for you and write something that would be interesting for your followers.
The Internet offers a great variety of options, but in fact, they can be divided into two categories: blog free and paid. The advantages and disadvantages of each approach should be considered. To use the free option means to choose one of the many services provided by the World Wide Web. In this case, you just need to register – and your page is ready. The advantages of this approach include:
ease of use; you do not need to know any technologies the blog is based on, it only requires you to add new messages;
a large number of "like-minded" people; millions of people are interested in the most popular blogs, so you can share your ideas or even inspire them;
rapidity; it won't take a lot of time to build a blog.
However, there are some drawbacks:
your capabilities are limited by the functionality of the service; it is difficult to express your ideas fully when the means of expression are clearly defined;
you do not own the blog completely; it is difficult to try to earn some money on your online diary, if advertising is strictly prohibited, in addition, the owners of the blog can add their own advertising.
Thus, blogs are widely used among Internet users. You can start a blog at no cost or invest in hosting and domain name. When choosing a hosting, check carefully  the providers' reputation. Don't just rush into the cheapest options. After all, at the most crucial moment you may be in serious troubles of a technical nature.
There are plenty of people who are trying to create free blog for profit, but in order to succeed, you should do it right.
So How to Start a Blog?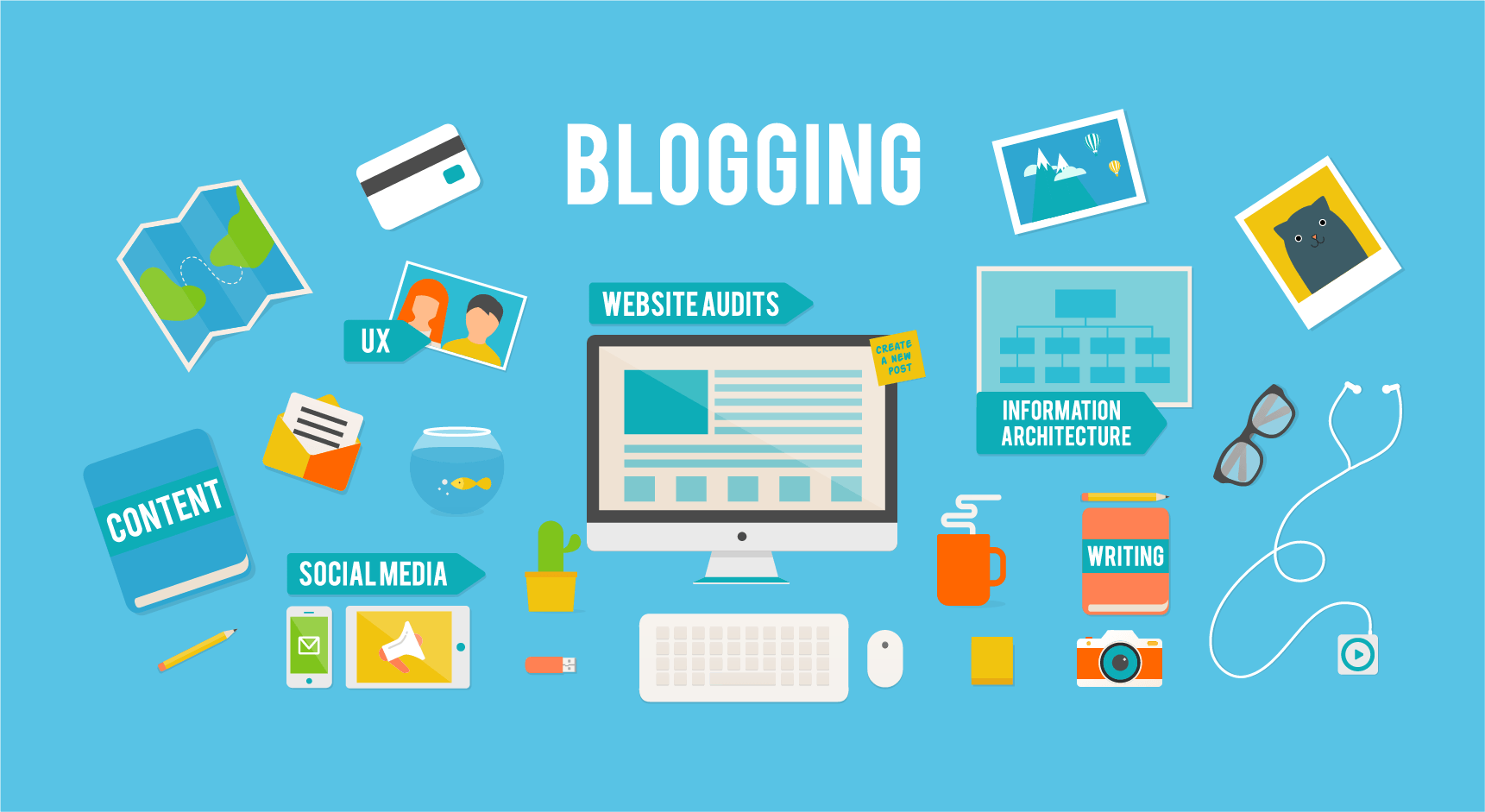 If you have already decided that you want to create your own blog, then there are the stages that you need to go through in the process of making it:
Choice of the blog topics. Any topic should be interesting for you, as it will be very difficult for you to write on uninteresting topics. Maybe you are very keen on photography or cars, or something else that might interest other people.
Setting up a blog requires choosing a unique design too. Get to be creative to attract your readers.
Choosing a hosting. You can find a lot of web services on the Internet, where everyone can create a blog free and write anything they want. But keep in mind that free hosting has its drawbacks – they are very limited both in terms of editing, and in terms of advertising, that is, some ways of earning may be unavailable for you.
Choosing a domain name. Pay enough attention to this issue. Choose a "talking" name. The attendance of your blog directly depends on the correct choice of a domain name. The name should be memorable, short, unoccupied, "talking".
By 2018, a lot of new sites have appeared and you are able to start a blog for free without special code knowledge. Send the address to your friends so they can go in and comment on your texts when you start to make a free blog and write a few first posts. They will become your first regulars. Comment on articles on other people's blogs with a similar topic and leave a link to your blog, because there is a possibility that the authors and their visitors may become your readers. In order to attract advertisers, you should have a significant number of unique visitors, you have to promote the blog.
So, you do not need to be an expert in the topic and a cool copywriter. There is the only one thing that you need to start a free blog – a passion for your topic.
Creating a Blog, Is It for Free?
Where to start a blog? First of all, depending on your goals and topics, you need to decide on the type of blog:
Personal ( a diary). As a rule, only a few people read it (the author himself and his close friends), therefore, it isn't possible to earn on such a resource. Although, if you post useful information (your shopping on fashion houses, nutrition and weight loss, etc.), then you can become a famous blogger and start earning after a while.
Professional (cognitive). An author shares his experience, acquired skills, gives advice on such kind of online blogs .
You can earn money if you are eager to, but make your own blog and promote it by all means. In order to do it you should constantly post new materials, maintain communication with Internet users, because they can prompt topics for reviews, give advice on how to submit information, etc. Remember, you start blog for people, therefore, listen to their wishes.
If you have a goal to make money, you definitely have a question:"But is it really for free?". As you know, nothing can be given without paying. So why are we offered to create a blog for free? And here is the answer. You start your own blog, publish articles and attract visitors. Owners of this platform show advertisements to your visitors and earn on it. That's the whole scheme. Remember, a site does not belong to you on free platforms.
Which Way to Make a Blog to Choose? 
What are the positive sides of starting a blog for free?
You don't pay for it. There is no need to invest money to make blog.
It's quite simple to start. Come up with a name, register, select the visual design of your blog.
Ease of post publication.
Fast indexing by search engines.
Availability of support. You might have some inquiries starting your own blog, so you can contact technical support directly.
Administration of the service is responsible for the operability of the resource. That's not your problem.
There are also some drawbacks of such blogs:
Design. Number of templates is usually limited. Also, you are not able to change, delete or add any of the options to create blog the way you want.
The address of the blog is not yours. This is a third-level domain. Perhaps it won't be possible to position blog for free as a professional site.
Technical issues. Despite the fact that you are the owner of your content, you are not the owner of a site . Therefore, you can not solve any technical problems. After all, you haven't got access to the site code.
Create a free blog or spend some money on it, the choice is yours. First of all, analyze all the pros and cons and then make a decision.